"Bring it back to ancient Hawaii and give Paddleboarding a try!"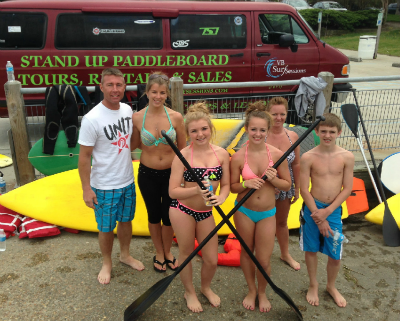 We offer Stand Up Paddleboard Lessons, Tours, and Rentals.
Our guided SUP tours are more than just "Stand & Paddle." We give in-depth knowledge into the proper

mechanics and techniques needed to make you an efficient paddler. Our tours follow a route based on Mother Nature and we will be sure to highlight all the wild animals as we go. We have seen: dolphins, American Bald Eagles, seals, river otters,

deer, and

the list goes on.

We supply you with everything you'll need: paddleboard, adjustable paddle, personal flotation device,
ample instruction and a calm Rudee Inlet to paddle on!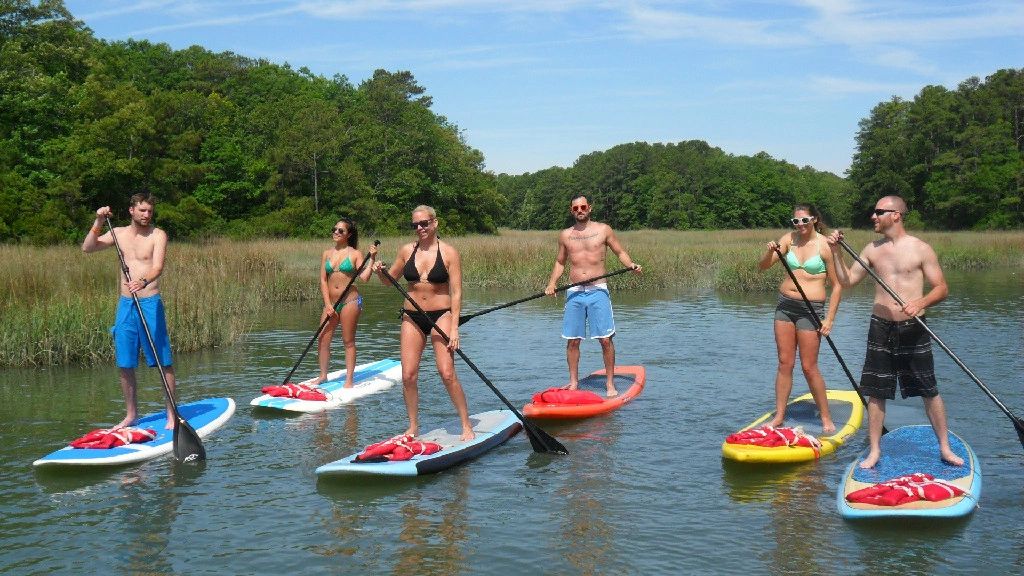 2-Hour

SUP Lesson & Guided Tour
$80

1-Hour

SUP Lesson & Guided Tour
$60
Full Day SURF & SUP Camp
(3 hours of Surfing, Lunch, 2 hours of SUP)
$169
Our Intermediate and Advanced Lessons include:
Call (757) 633- 5330

to make your reservation or click:
Book Now
Please make reservations in advance!